We are in part 3 of a 4 part series called The resurgence. If you haven't read the first 2 parts of the series you can check them out here:
The Draft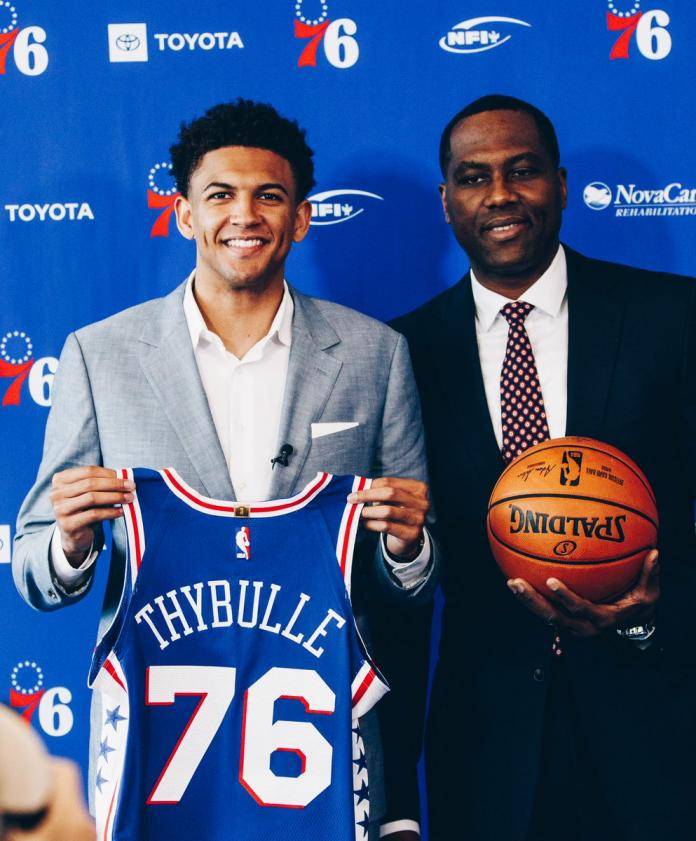 The 76ers as of now have 5 draft picks in the 2020 NBA draft. One in the 1st round (21st pick) which was acquired when Elton Brand sent Markelle Fultz over to the Orlando Magic and four in the 2nd round (34,36,49 and 58) Now if I had to guess this will change before the draft officially happens. So let's get into some potential targets for each draft pick. I am going to give 3 possible picks for our first-round pick and one possible pick for each second-round pick.
Round 1- 21st pick (via OKC)
Aaron Nesmith 6-6 SG/SF Vanderbilt
Current Projection via NBAdraft.net (13th overall)
There aren't many players who improved their draft stock in a year than Aaron Nesmith. During his freshman, he averaged 11ppg while shooting 39.2% from the field. His sophomore campaign he raised his average to 23ppg while shooting 51.2% from the field and an outstanding 51% from 3. Combine that with averaging 1.4 steals and almost a block for a game and there's a lot of reasons why NBA teams love Nesmith as a potential lottery pick. So how could he end up at the Sixers with the 21st pick? It's because he only played in 14 games last season after suffering a stress fracture in his foot. These types of injuries are no joke as if they don't heal 100% it is very easy to reinjure Just ask Joel Embiid. For that reason, I wouldn't be shocked at all if Nesmith was available at the 76ers selection.
Saddiq Bey 6-8 SF Villanova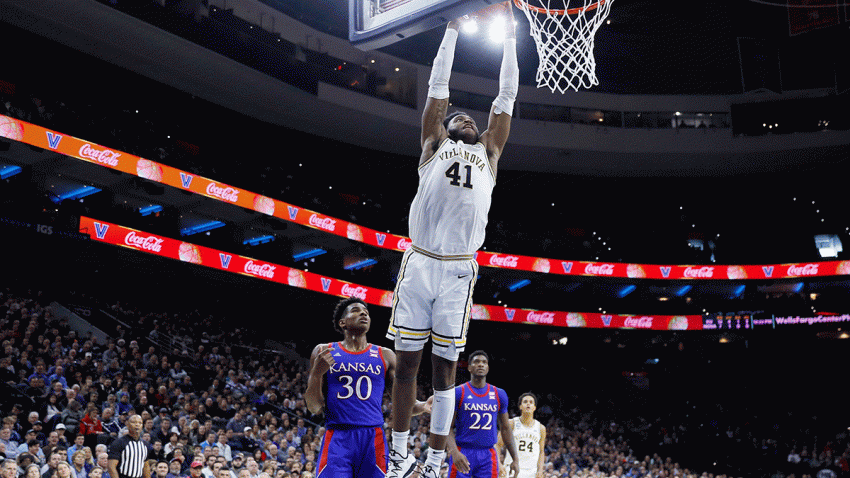 Current Projection via NBAdraft.net (19th overall)
Bey is your prototypical NBA player nowadays. He's a catch shoot 3pt sniper who can guard multiple positions. With his frame of 6'8 215lbs, I see no reason why he can't guard 2-4 in the NBA. Last season Villanova shot 48.4% from the field and an excellent 47.7% from 3 while attempting almost 6 per game. He's got excellent shooting form it reminds me of a lot of Buddy Hield. Bey could improve as a rebounder and a defender but his size and intangibles correlate directly to today's NBA game and he would fit perfectly along Ben Simmons would lead the league in 3pt opportunities created.
Tyrese Maxey 6'3 SG Kentucky
Current Projection via NBAdraft.net (17th overall)
Maxey is one of my favorite prospects in this class. His game reminds me so much of CJ McCollum. His ability to run off-ball is second to none and much-needed ability in today's NBA. While he wasn't the sniper that John Calipari thought he was getting as he shot 43.2% from the field and a disappointing 25.9% from 3 he played in the same role Tyler Herro played when he was in Lexington. He is undersized as a shooting guard in today's NBA at 6'3 but the Sixers have so much size already that his lack of defensive ability can be covered up if his shooting catches up. He can handle the ball as he averaged 3 assists per game and he is a solid free throw shooter at 86.4%. His ability to move off the ball makes him special in my mind and if he is available at the Sixers to pick he should be the guy.
Round 2- 34th pick (via ATL)
Zeke NNaji 6'11 PF Arizona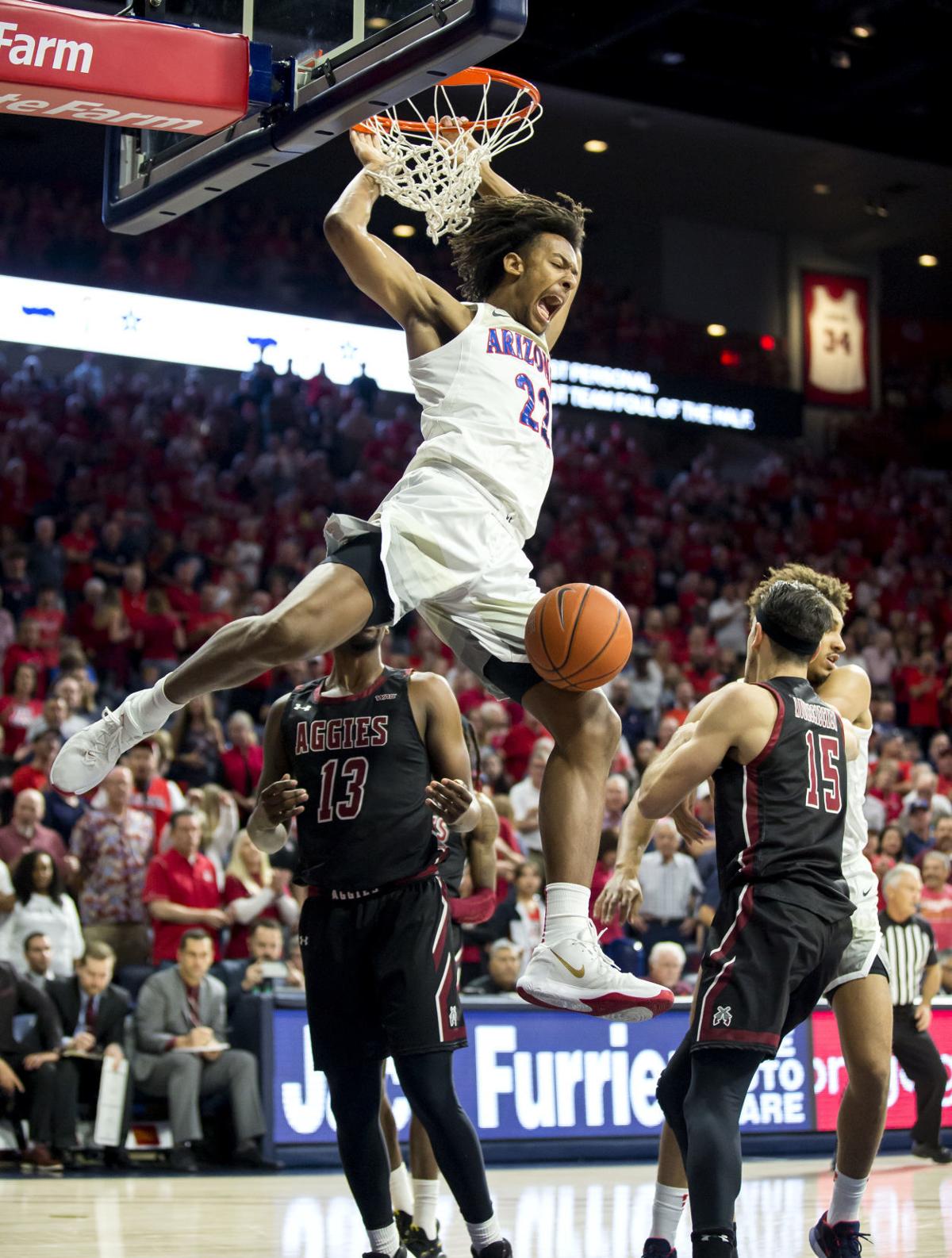 Current Projection via NBAdraft.net (32nd overall)
Energy, energy, and more energy. That is what NNaji brings to the table. The Freshman was a slight surprise as he overshadowed by Nico Mannion and Josh Green in Sean Miller's freshman class. I don't think many analysts predicted he would average 15.7 ppg in his lone year at Arizona. Nnaji is also a tenacious rebounder at 8.8 a game. He has excellent bounce for his size, which should help improve as a shot blocker. I see no reason why he can't find his way on this Sixers roster.
Round 2- 36th pick (Via NYK)
Cassius Stanley 6-5 SG Duke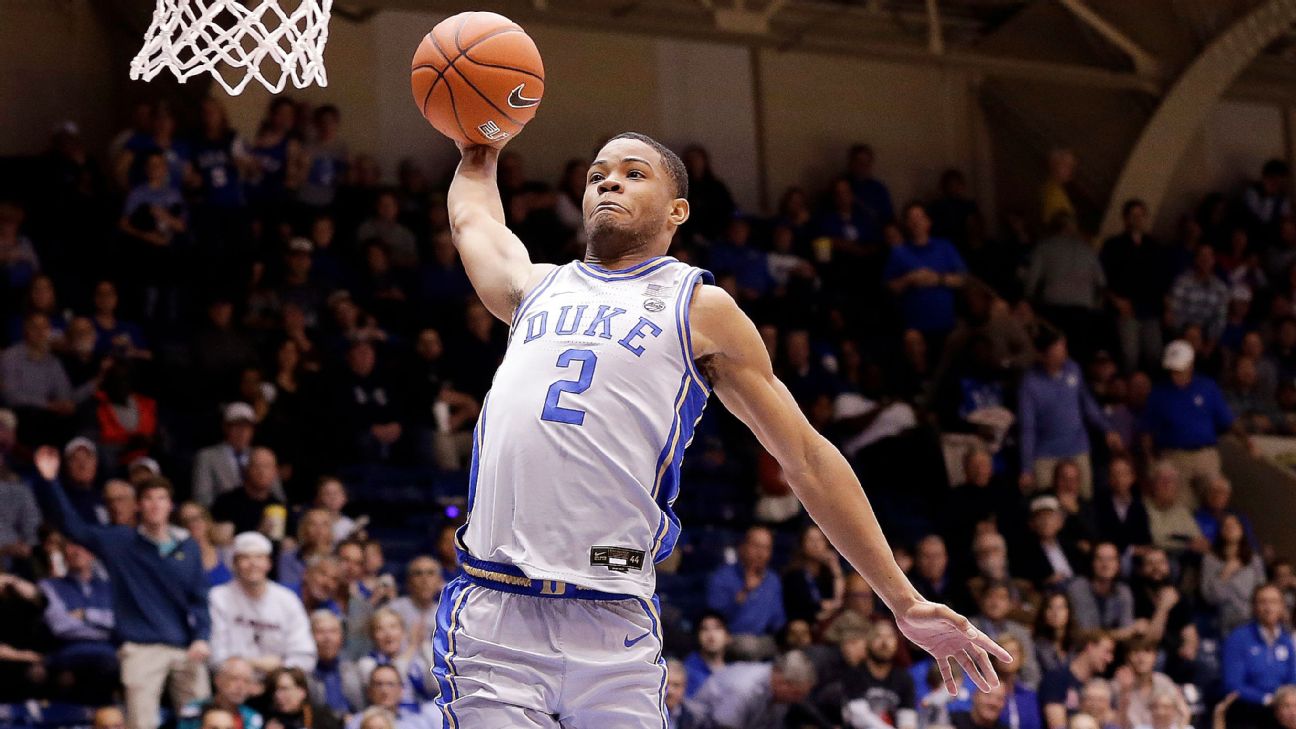 Current Projection via NBAdraft.net (41st overall)
Talk about a kid with so much potential. I have been following Cassius Stanley since he was a freshman at Westlake High school in California after he did this in a high school game.
Stanley might be the biggest boom or bust prospect in this draft. His numbers were good at his only year with Coach K as averaged 12.6 ppg while shooting 47.4% from the field and a solid 36% from 3. He is the most athletic player in this class as he holds a Duke record with a 46.5in vertical. Beating Zion Williamson by 1.5in. With good coaching and proper development, Stanley could be the biggest steal in the draft.
Round 2- 49th pick
Cassius Winston 6'1 PG Michigan St
Current Projection via NBAdraft.net (49th overall)
Steady hand and experience. That is what Cassius Winston brings to the table. 4 years at Michigan St and starting 3 of them under Tom Izzo and Winston comes into the draft as your prototypical point guard. While his junior year stats are better than his senior year ones Winston would be a great backup point guard in the NBA as he often makes the right decision and always in command of the offense.
Round 2- 49th pick 58th pick (Via ORL)
Markus Howard 5-11 PG Marquette
Current Projection via NBAdraft.net (56th overall)
If Markus Howard was 6'3 he would he easily be a 1st round pick. Sadly he is undersized at 5'11 but if Carsen Edwards can get picked early second round I doubt Howard will fall this far. Howard has never shot under 40% from 3 in college career and increased his ppg every single season. If you can get buckets and knockdown 3's efficiently there is always a spot for you in the NBA especially the 76ers.