Last week we got one of the first signs that the NFL will be played when September comes around as the NFL released its 2020-2021 NFL Schedule. This year is a tad different with no international games being played, but that is not stopping me from giving you my 5 best Over/Under bets for Win Totals this season. If your keeping track at home I am 1/1 on PJ's Guarantees when I gave the folks at home Under 7.5 for Derrick Brown draft position. There will be another PJ's Guarantee in this blog. Let's get into the picks
*Odds as of Thursday, May 7 at 8:20 p.m via PointsBet.
Kansas City Chiefs Under 11.5
This is  bold pick, especially since the Super Bowl champs are returning 22 of their 24 starters from last season. I'm picking the under for two reasons. 1) I have no doubt in my mind that this offense will be top 3 if not once again the best offense in football, but people tend to forget that before the final six games of last season the Chiefs had trouble covering everyone and I don't see that changing once again. 2) The NFL did no favors with their schedule this year especially away from Arrowhead. As you can see in the image above the Chiefs have to go into: Denver, Baltimore, New Orleans, Tampa Bay, Buffalo and the newly transitioned Las Vegas Raiders. The Chiefs have gone 12-4 each season in the tenure of Mahomes but this year 11-5 seems like the record they will end up with.
2. Dallas Cowboys Under 9.5
This to me was a tough to pick. If history is right, then the Cowboys should be the NFC East Champions since no team has won back to back division titles since the Eagles won 4 straight from 2000-2004. Adding Ceedee Lamb and essentially stealing him from the Eagles was a good pick with the 18th overall selection. Overcoming losses of Byron Jones, Robert Quinn, and Travis Frederick will be very difficult. According to the graphic they have the 2nd easiest schedule in the NFL behind the Ravens. Call it gut feeling or just not liking the Cowboys but they slide in at 9-7 and most likely make the playoffs as a wild card team
3. Denver Broncos Over 7.5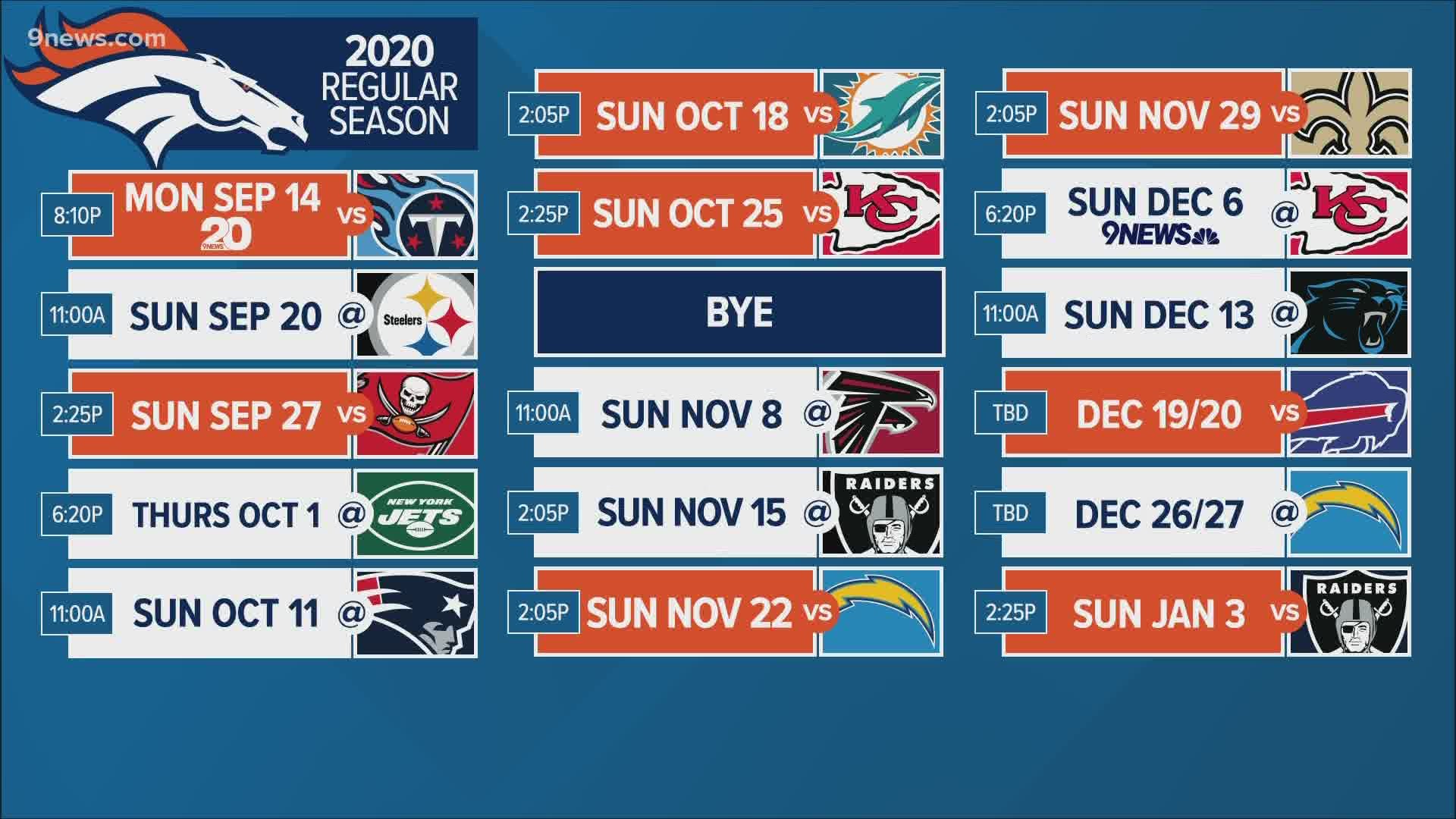 Since Peyton Manning retired, John Elway has had a real tough time replacing him at QB. Drew Lock might be the answer. His numbers don't really pop out but as a starter he went 4-1. This offseason Elway drafted Lock some weapons. Adding, Jerry Jeudy and KJ Hamler with their first two picks in the Draft established the best young receiving core in football. Pair this with Courtland Sutton Noah Fant, Philip Lindsey, and recently acquired Melvin Gordon. On the other side of the ball adding Aj Bouye and Jurrell Casey to go along with Justin Simmons, Bradley Chubb and Von Miller there aren't many weakness on this Denver team. Yes, the AFC West might be the best division in football, but playing at Mile High stadium is one of the hardest places to play in the NFL. Another note is that the Broncos lost 3 games by 2 points last season and 5 of their losses were only by one possession I'm expecting that to change next season. Going 6-2 in Denver and scrapping for 2 wins on the road to go 8-8.
4. Pittsburgh Steeler Under 9.5 
If the AFC West is the best division in football, the AFC North isn't far behind. This is one of the few reasons why I have the Steelers winning less than 9.5 games this season. Their defense is top 5 in the NFL but losing Javon Hargraves to the Eagles will not only hurt their rushing defense but their ability to get to the QB as he was doubled on around 30% of plays last season. Also, I'm not sold on Roethlisberger's health. Coming off elbow surgery where he was incapable of gripping a football is very serious to me. I'm also weary that for the first time in a while they have the offensive weapons to produce a lot of points, but their defense will be unable to carry them as much as it did last year. Betting against Mike Tomlin is very hard to do, but this year might be the best to do it.
5. Miami Dolphins Over 6.5 (PJ's Guarantee)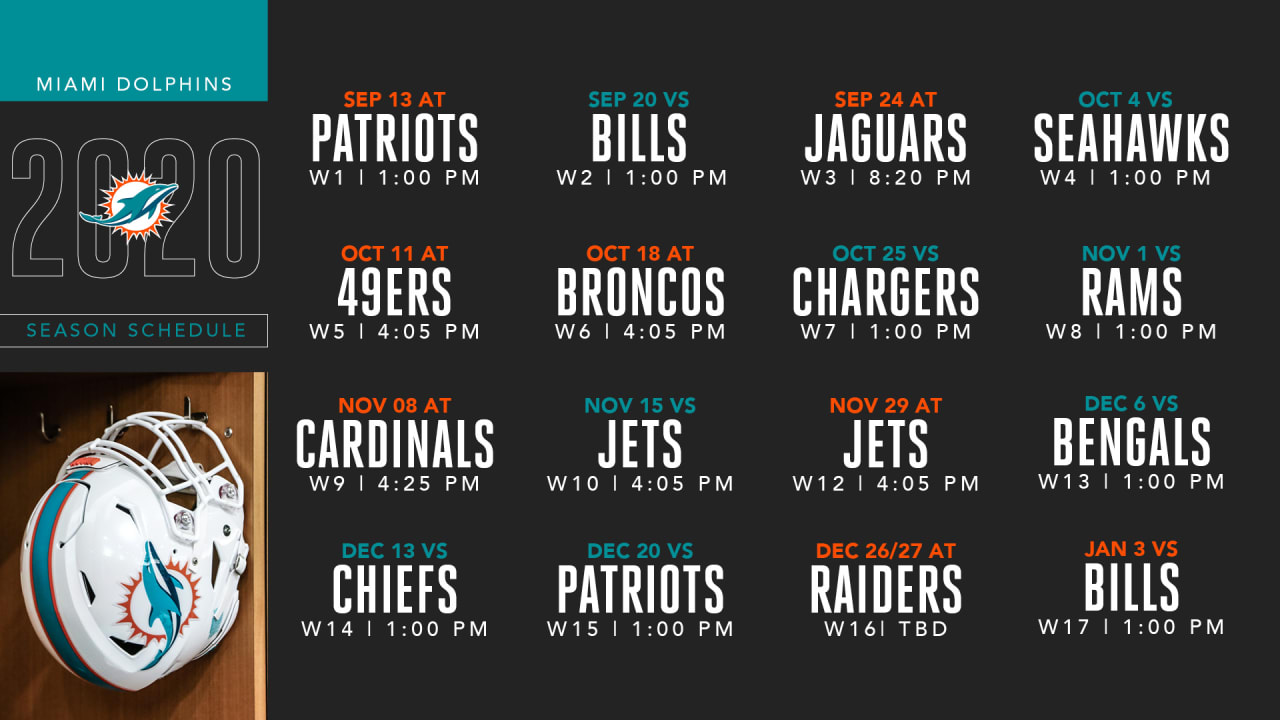 The Fins are back! With the AFC East being as weak as it's ever been, no team has a better chance of going from worst to first then the Miami Dolphins. The Bills to me are too reliant on their defense and I'm not sure Josh Allen can lead them to another 10 win season. Yes, you never bet against Bill Belichick, but I'm not betting my money on the over for their win total which is 9 games, and once again the Jets did absolutely nothing to help out Sam Darnold plus I don't have much faith in him or Adam Gase. Brian Flores on the other hand to me is already one of the best coaches in the NFL. Last year with a roster expected to win maybe 3-4 games went 5-11 and finished the season 5-4. Your telling me a team adding Byron Jones, Kyle Van Noy, Shaq Lawson, Emmanuel Ogbah, Jordan Howard, Tua Tagovailoa, Ereck Flowers, Noah Igbinoghene, and Austin Jackson can't win 2 more games in the weak AFC East. Hammer the Fins this Season!